14 Things I ❤️ this Valentine's Day!
It's Valentine's Day, and I have 😍 about a lot of things. Here are 14 things I love this February!
❤️ Little Red Dresses
One thing I ❤️ is little red dresses. I recently discovered a new website called Lulu's. They even have a tab on their website called Valentine's Shop! I had a hard time choosing which red dress to select, but ended up getting this one!
Here are some of my other favorite dresses from Lulu's: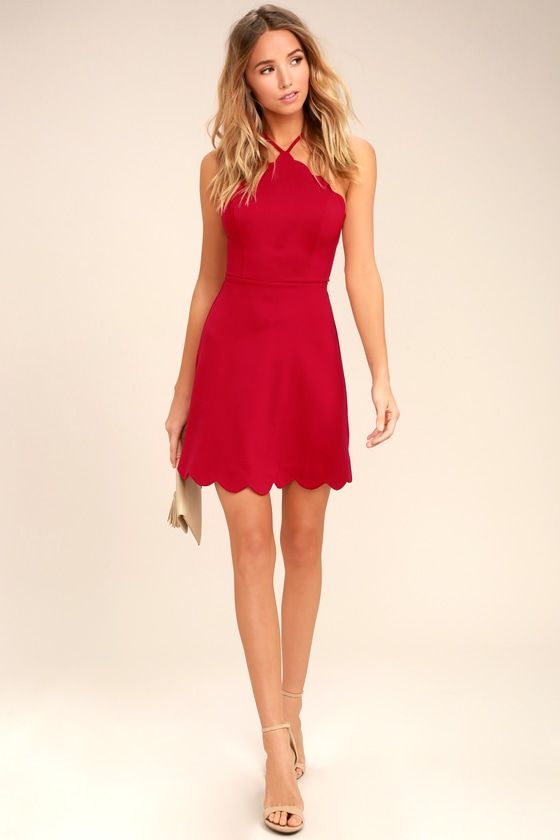 ❤️ Bonnie
Bonnie, our beloved kitty, was very sick, but miraculously improved recently. I LOVE HER SO MUCH!
❤️ Daisy Dream Perfume
My sister, Sophie, has this GLORIOUS perfume by Marc Jacobs called Daisy Dream.
❤️ The Greatest Showman Soundtrack
This movie is currently still my favorite!
❤️ Photo Backdrops
Oh Happy Day has lots of great Valentine's Day party ideas!
❤️ Blanket Forts
Read this article on how to make the blanket fort movie night of your dreams! click here
❤️ Chocolate Lips
These LARGE chocolate lips from Annedore's are almost as good as the big mouth snapchat filter!
❤️ Quixotic
I have always wanted to go and see one of their shows! (It's on my bucket list.)
❤️ Rehearsals
I am currently enjoying the process of rehearsing for three shows, Aladdin, 25th Annual Putnum County Spelling Bee, and 13! Tickets for Putnam are already on sale. I am in the junior cast. To buy them, click here. There's no business like show business!
❤️ The Lights Fest
I recently saw on Instagram The Lights Fest is coming to Kansas City! I really want to go!
❤️ The Pink Couch
My new favorite place to sit is this blush, velvet couch, which now resides in our living room. If it's pink... I love it!
❤️ Pink Antlers
If you are looking for extra cute balloons or other unique party goods, check out this darling shop called Pink Antlers in Leawood!
❤️ Letters Are Lovely
And for the grand finale... DRUM ROLL PLEASE🥁 Letters Are Lovely! My sister Allie, who is a Hallmark artist, has an amazing blog called, Letters Are Lovely, which features her original artwork among other things. She has some awesome Valentine's posts out right now, so go check them out! (right here)